Recently, the biennial analytica China 2018 was held in Shanghai new international expo center. As a large-scale international exhibition in the field of analytical and biochemical technology in Asia, Analytica China 2018 is the best professional platform for numerous companies in the industry to fully demonstrate new technologies and products while providing complete solutions.

Bio-Gene joined hands with BMG Labtech of Germany to attend this exhibition. Bio-Gene showed the company's flagship products,German BMG Labtech Multi-functional Microplate Reader, including CLARIOstar、PHERAstar FSX、Omega、SPECTROstar Nano. French Bertin Precellys homogenizer and Incellis, Sweden Alphahelix Rob qPCR set-up system.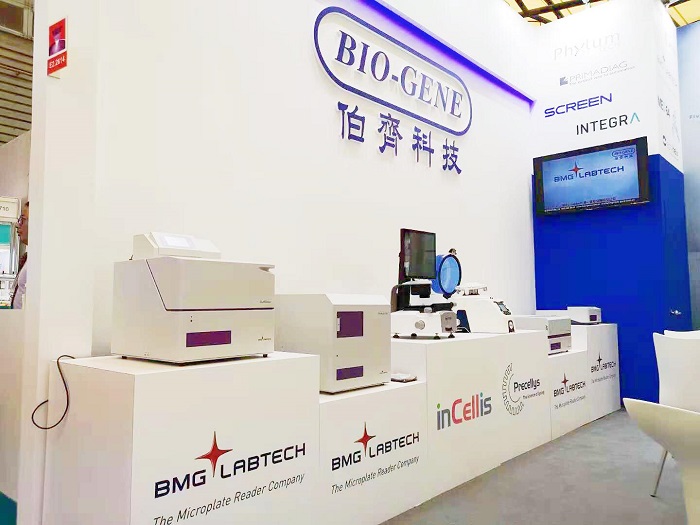 During the exhibition, Bio-Gene's booth popular burst, attracting many scientists and researchers. They consulted our products, discussed and exchanged experience with Bio-Gene's sales and technical personnel. Meanwhile, Mr. Marjan of BMG LABTECH manufacturer also visited and guided Bio-gene's booth, and performed on-site demonstration operation with the sales and technical personnel of Bio-Gene, the demonstration effect was very good.
Mr. Marjan of BMG LABTECH visited and guided Bio-gene's booth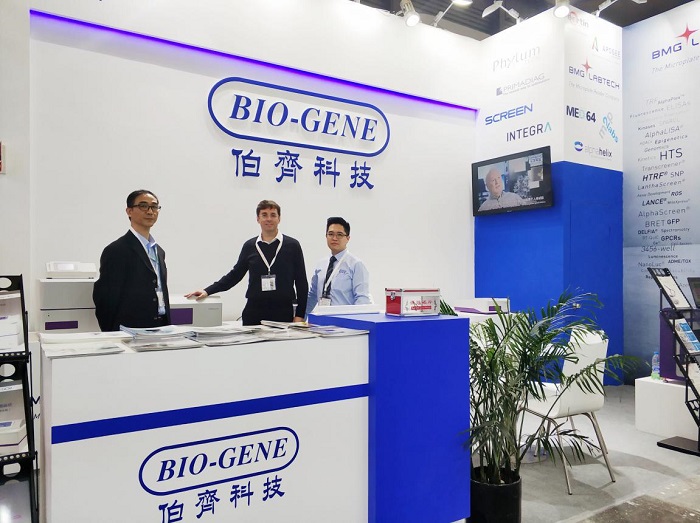 Many scientists and researchers come to Bio-Gene's booth
---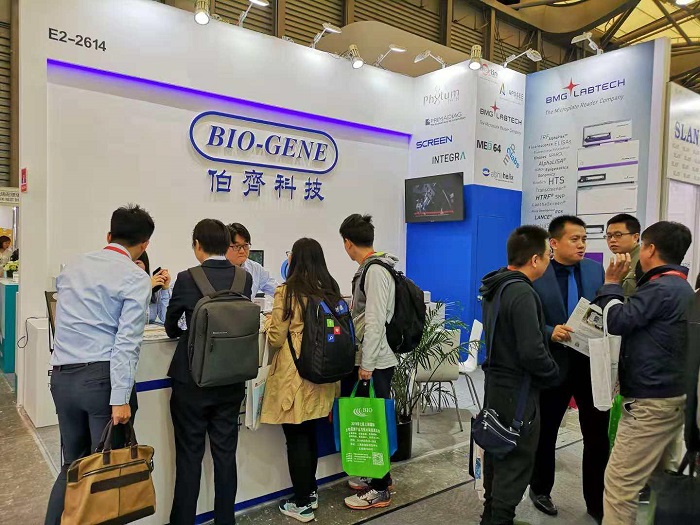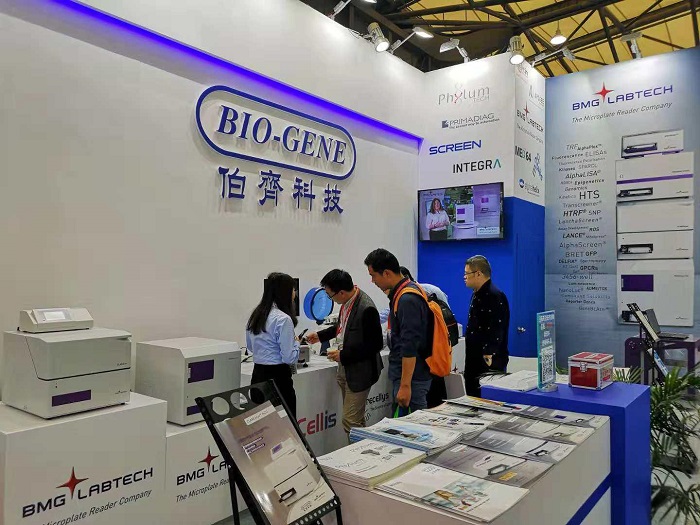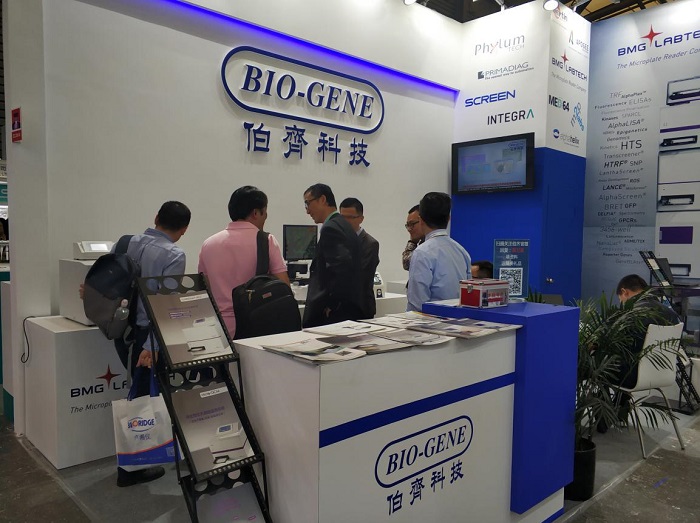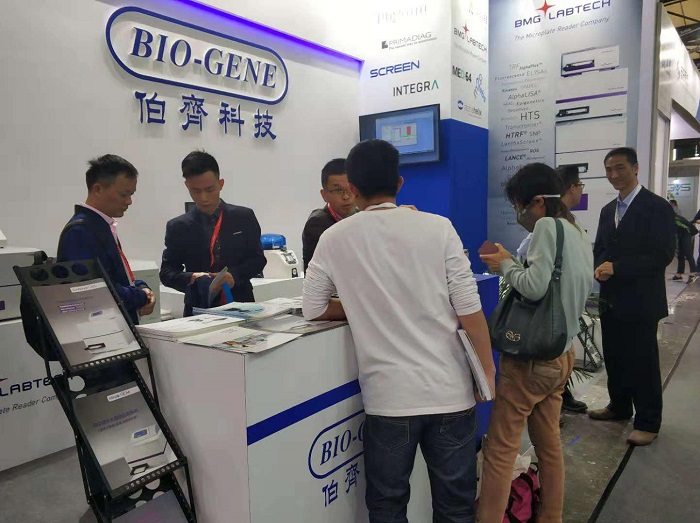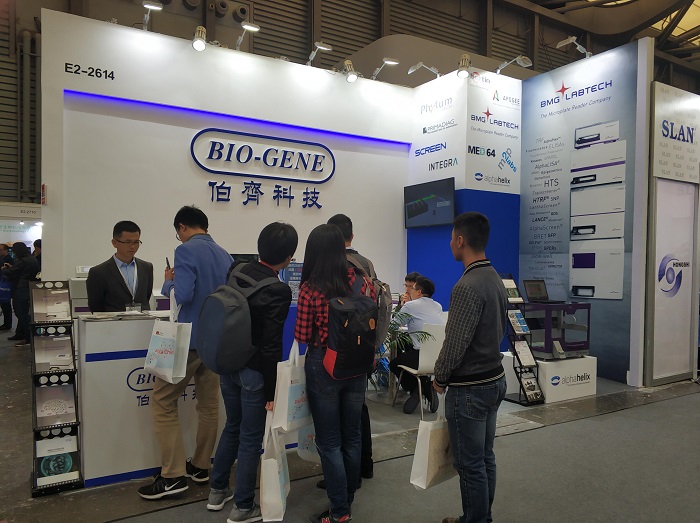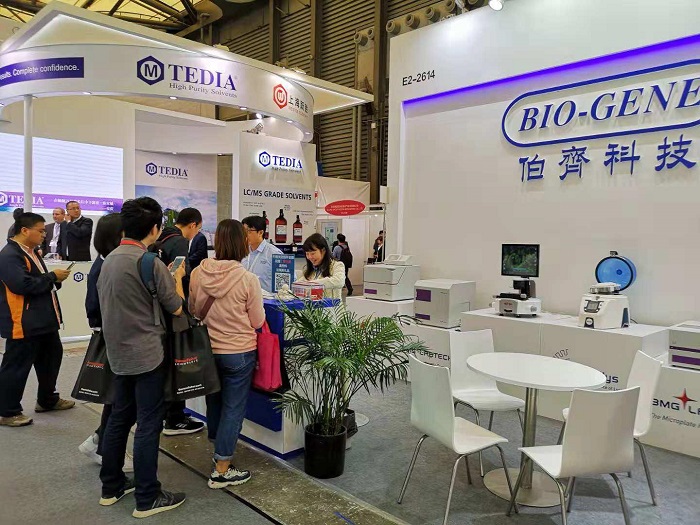 Analytica China 2018 not only provides a platform for Bio-Gene to display products , but also makes scientists and researchers feel the quality and persistence of Bio-Gene. We believe that Bio-Gene can provide more and more high-quality products, services and more comprehensive high-quality solutions for users, and strive to become the preferred supplier for many users!
Analytica China 2020, we will see you again!